MINISFORUM DeskMINI UM300 New Mini PC with AMD Ryzen 3 3300U
    It's said that 2020 is the year that the AMD brand is going to explode, with more and more products using their processors, AMD Ryzen series will be gradually released in the next half year. Today I'd like to bring you a special new mini pc carrying the Ryzen 3 3300U.
    The UM300 Mini PC, with a processor of AMD Ryzen 3 3300, has a larger expansion option. Manufactured in 12nm and with a TDP of only 15W, which can greatly guarantee its agile use under Windows with any office suite, for navigation or as a 4K media player. If you want to use this mini pc to play games, it's recommended to choose another more powerful CPU like Ryzen 5 3500U. In addition to its multiple connectivity options in this mini PC, we have interesting details such as its WI-FI 6 wireless connectivity and its chassis with easy opening that includes a front microphone.
Processor, RAM and Storage
The MINISFORUM UM300 low consumption mini PC includes an AMD Ryzen 3 3300U CPU, a Quad Core that reaches 3.5 GHz of turbo speed and incorporates an AMD Radeon RX Vega 6 GPU. For RAM, we have 16 GB of DDR4 RAM in Dual Channel in two SODIMM slots, while for storage it includes a 128/256/512 GB capacity M.2 2280 SSD and a 2.5-inch SATA3 HDD slot extended.
Other Specs
Wireless connectivity is in the hands of an M.2 card that incorporates Intel WI-FI 6 and Bluetooth 5.1. The connectors are multiple with a pair of Gigabit network ports, 2 USB 3.1, 2 USB 3.0, a USB Type-C port for data and video, 3.5 mm audio jack and HDMI 2.0 and DisplayPort video outputs.
Peripherals Interface
RJ45 Gigabit Ethernet Port×2, USB3.1 Port×1 (Gen1, 2.0A Max output, shutdown charging, Yellow), USB3.1 Port×3 (Gen2, Blue), USB-C Port×1 (Gen2), Digital MIC×1, Clear CMOS
Small Size and Wall Mount Support
With the size of 12.8x12.7x4.6cm, UM300 mini pc is smart and portable. Wall mount is already included in the package, it can fix on the back of TV or monitor.
Price and Availability
This new MINISFORUM UM300 Mini PC now is available at Minisforum online store from $379.9 to $479.9 with free shipping for three versions – 8+128GB, 8+256GB and 16+512GB.
How it Performance
Easy to get started: office runs quickly, it's quiet even though it's not fanless, YouTube's 4K playback is smooth, and it's no wonder that it boots quickly when the power is turned off. However, if you're wondering how powerful the combination of the 2nd generation Ryzen 3 and Radeon Vega 6 Graphocs while using DMAF5? Let's have a test.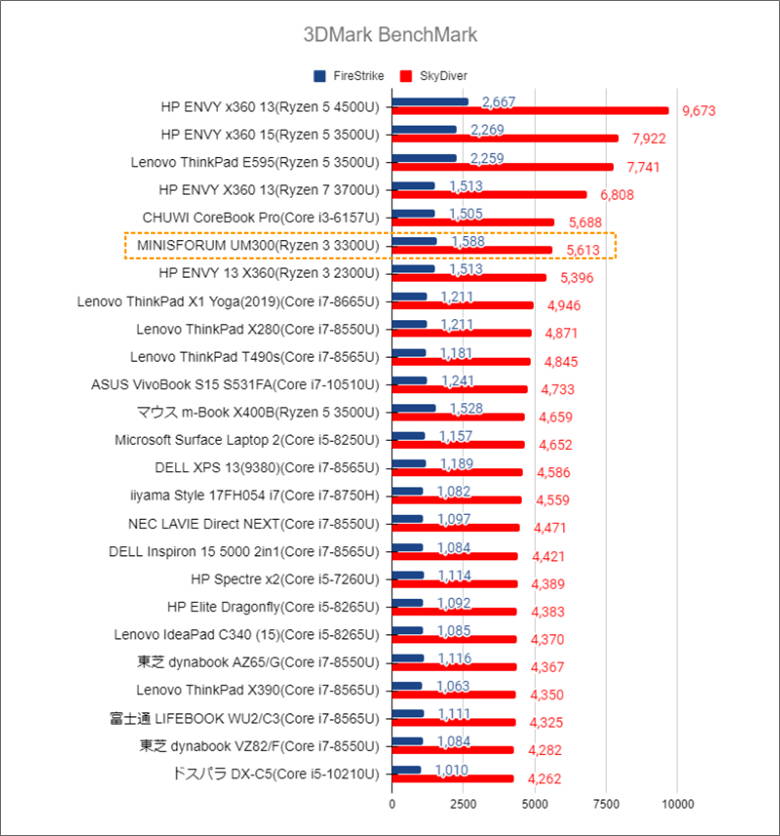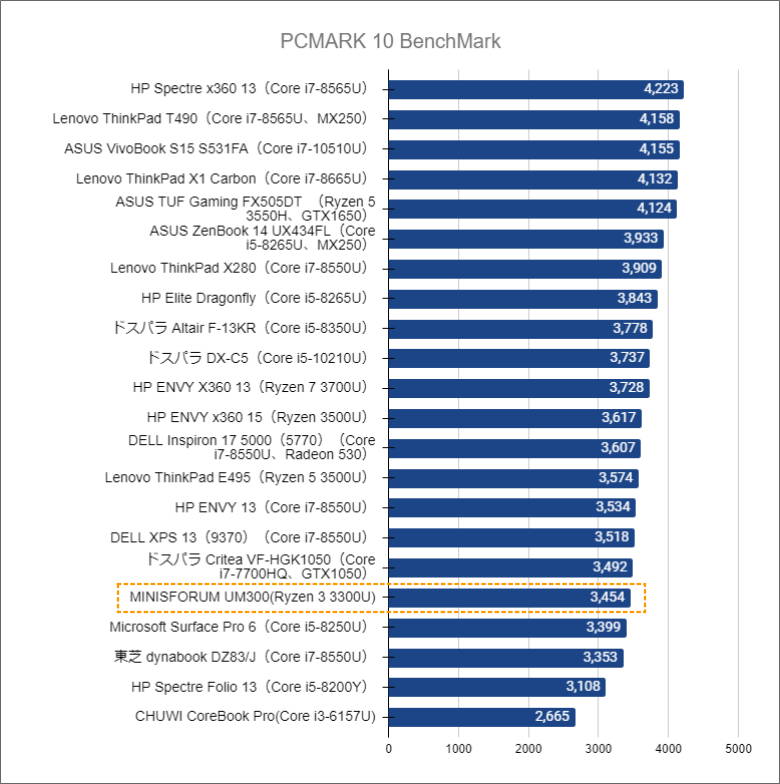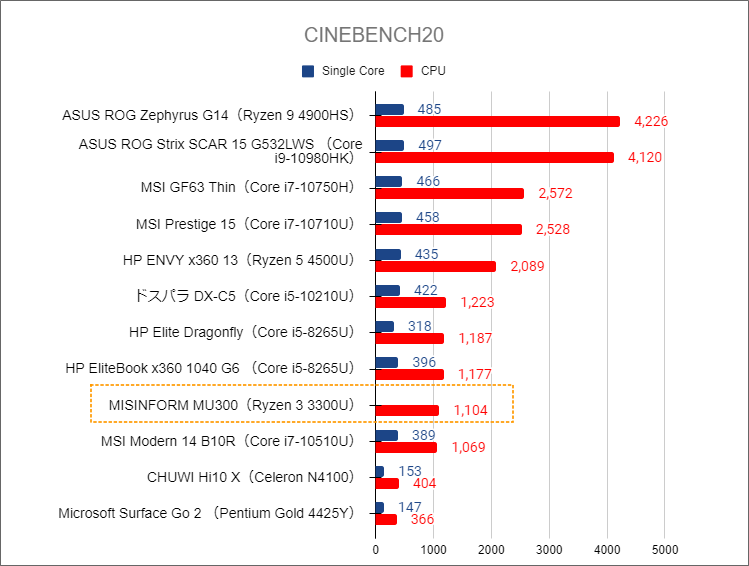 In conclusion, according to the tests above, it can be said that the Ryzen 3 3300U also has the performance comparable to the Core i7 for 8th generation mobile when compared only with this number. Even though it's the second generation, the Ryzen 3 cannot be underestimated.
---