EliteMini U850/U820 — Intel Core ™ i5 8259U & 10210U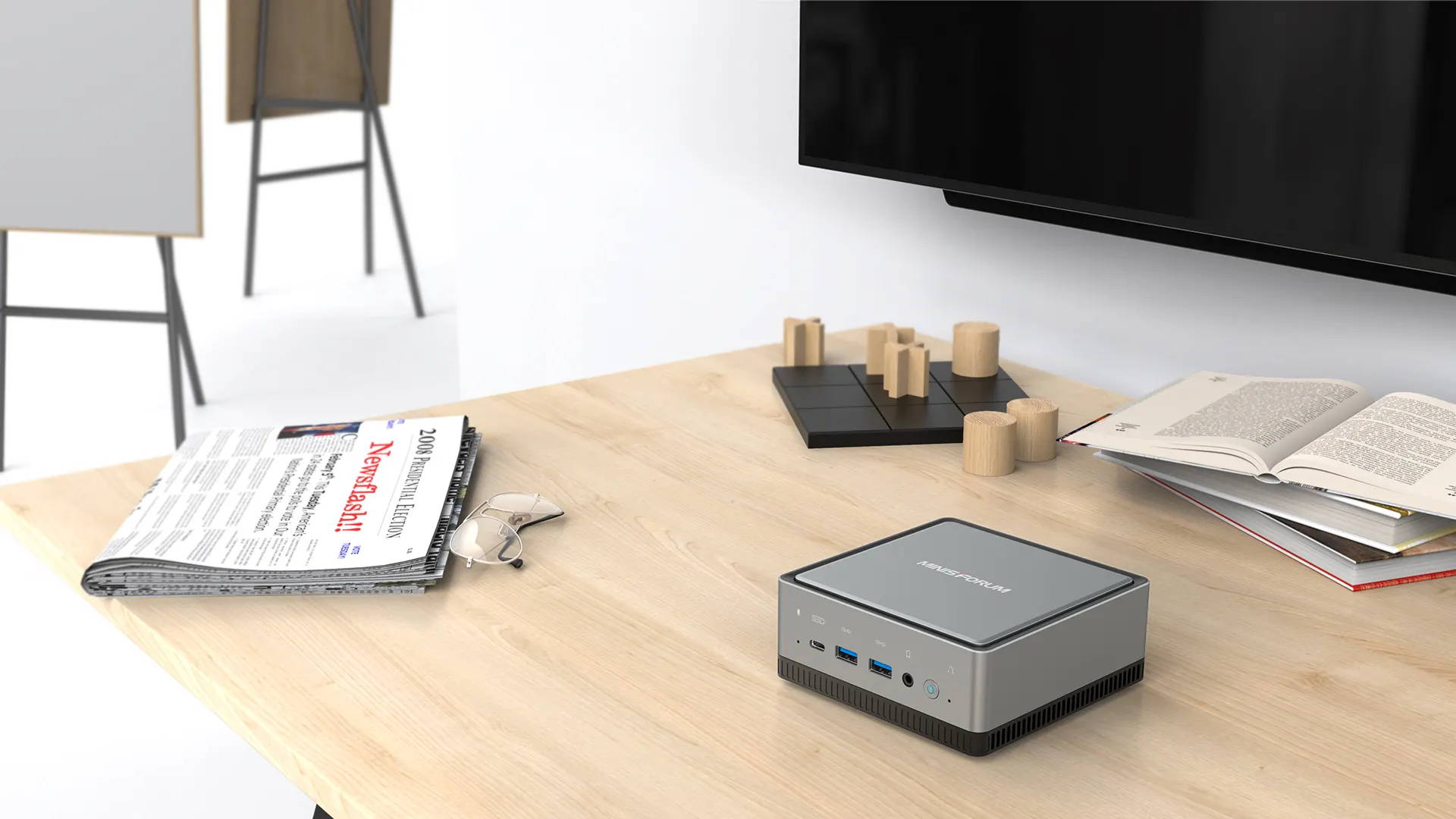 In the past months, Minisforum released a first intel 10th mini PC -- U850 with Intel® Core™ i5-8259U and U820 with Intel® Core™ i5-8259U Processor, which provide you a more portable and efficient mini PC.
Powerful Intel Processor and Graphics
    With Intel Core ™ i5 8259U / 10210U processor, up to 3.80GHz/4.20 GHz, 4 cores 8 threads, total cache 6MB, equipped with Intel®Iris®Plus Graphics 655(300MHz-1.05GHz) / Intel® UHD graphics (300MHz-1.10GHz).
Upgrade-Friendly
    People can DIY upgrade the storage as they like. The max RAM for U820/U850 are 64GB -- 2x32GB; the max SSD for U820/U850 is 2TB; no limit for the 2.5 inch SSD HDD, but the max height should be 7mm.
Here are three ways for U820/U850:
a. DDR4 8GB×1 Dual channel (SODIMM Slots×2)
b. M.2 2280 256GB PCle SSD
c. 2.5 inch SATA HDD Slot×2 (SATA 3.0 6.0Gb/s)
Triple Displays Supported
    U820/U850 can connect with three monitors with HDMI, DisplayPort and USB-C Port, which allows you handle with multiple-tasks at a same time. Greatly improve the efficience in daily work and more fun in daily entertainment.
Dual-band Wi-Fi 6, BT5.1 & Windows 10 Pro Pre-installed
    With the integrate between Dual-band WiFi 6 and Bluetooth 5.1 module, which makes people connect with a mouse or keyboard easily. Meanwhile, bringing you a more efficient speed.
With Best Sale of 50$ OFF Now
For U820/U850, what are the reviewers said?
A: The new mini-PCs have NUC format and are two different versions of the processor power and specifications. While one has the Intel Core i5-8259U processor, another has the Core i5-10210U processor. Two chips with 14nm are embedded in its along with an integrated Intel GPU. The mini-PC can be used both for desktop work and for multimedia use. It is a handy tool for people in business and people at home alike.
Refer to: TECHNOWIZE
B: Those looking for a mini desktop PC that is powerful enough to cut through the usual office, meeting, teaching, media consumption, and various home use scenarios without breaking a sweat just got a new option from MINISFORUM. The EliteMini U820/U850 might be able to face various games as well thanks to the Intel Iris Plus 655/Intel UHD 620 iGP solutions, although it won't break any records.
Refer to: NOTEBOOKCHECK
C: Outside of edge cases, the Minisforum U850 will be great for most tasks that do not require a lot of grunt power. The combination of plenty of memory, decent compute capabilities and a fast storage subsystem produced a capable device that will be equally at ease in an office environment or elsewhere. Its fan does kick in, albeit not in a very dramatic way, to effectively cool down the system.
The U820 is a better choice than the U850. The 8259U that powers the former will be faster, in most use cases, than the 10201U because it can remain at higher frequencies thanks to its higher power envelope (28W vs 15W). Its Iris graphics subsystem is also faster than the standard UHD graphics and that's not even accounting for the $60 difference in favor of the U820.
We liked the U850 but feel that, within the Minisforum portfolio, is probably an average run-of-the-mill product. Don't take this as a criticism of this workstation PC for it would be a travesty to do so; instead, consider it as a praise for Minisforum's exceptionally strong set of products.
With the U820 and the X400, it currently stands out of the busy line up of Mini PC manufacturers by offering two year warranty as standard, newer processors (AMD and Intel) and Windows 10 Pro by default.
Refer to: TECHRADAR
---