Minisforum TL50 - Equipped with Intel® Core™ i5-1135G7 Processor
The Intel® Core™ i5-1135G7 driven MINISFORUM TL50 mini PC that features Thunderbolt 4 connectivity.Available in a single 12GB RAM + 512GB SSD storage configuration,TL50 can be acquired for a price of US$699.The product is released July.
The elitemini tl50 measures 14.9 x 14.9 x 5.55 cm and is equipped with VESA mounting hardware that can be used to mount it directly to the back of most monitors. They support up to three simultaneous displays (HDMI, DisplayPort and usb-c), and can make excellent home-made routers due to their dual Ethernet interfaces. The tl50 supports pcie4.0 and is equipped with laser 4 (Please note : The front thunderbolt 4 interface only supports PD protocol power supply, please don't plug in the supplied usb-c 19v power adapter or others)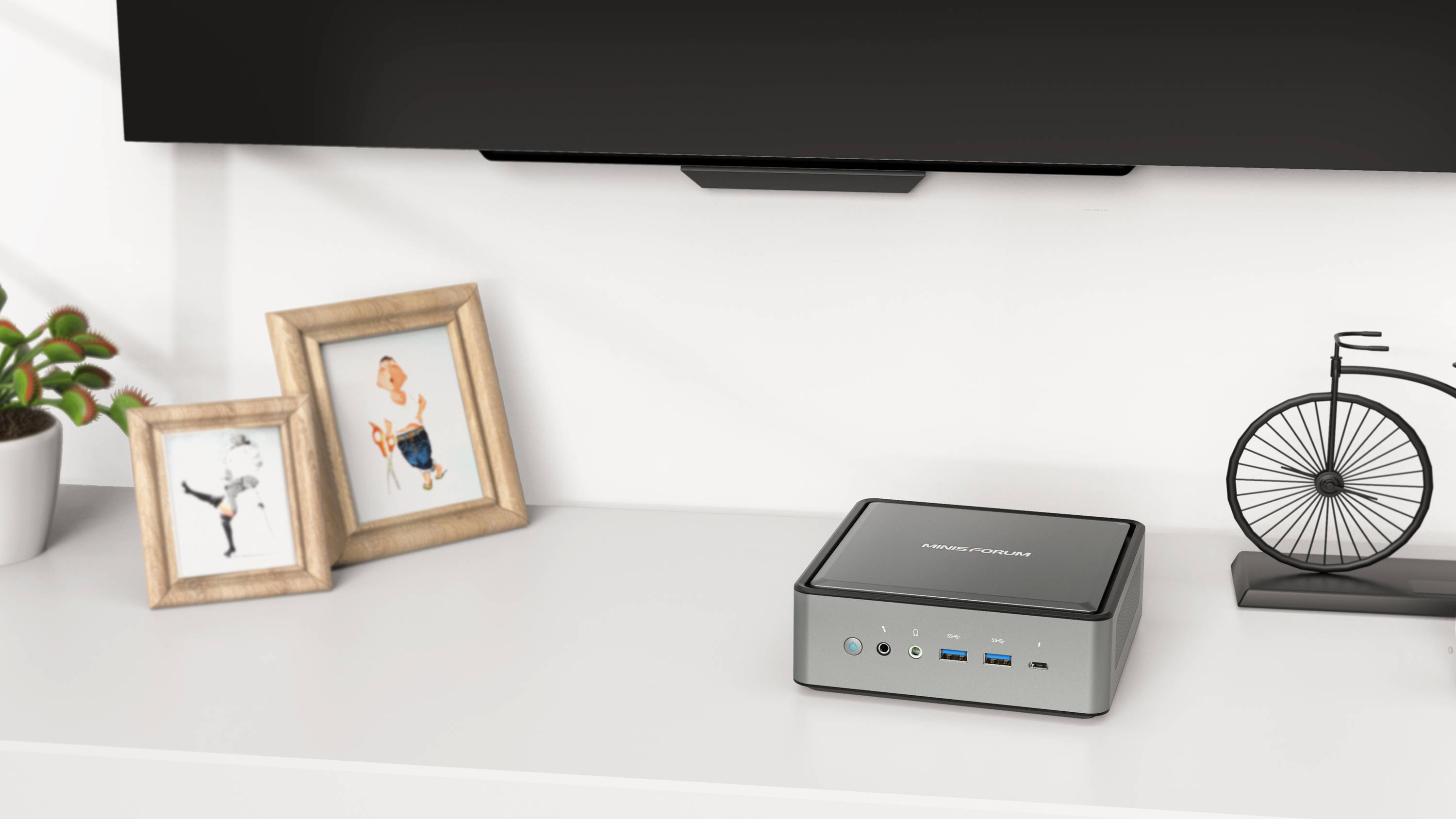 While all ports fulfill the basic purpose of connecting input/output devices to a PC, Thunderbolt 4 ports have several distinct advantages-flexibility / bandwidth / versatile connectivity.Compared with Thunderbolt 3, the data transmission speed of the PCI Express standard will increased from 16 Gbps (2GB per second) to 32 Gbps (4GB per second). It can support 4K video display x 2 screens / 8K video display x 1 screen.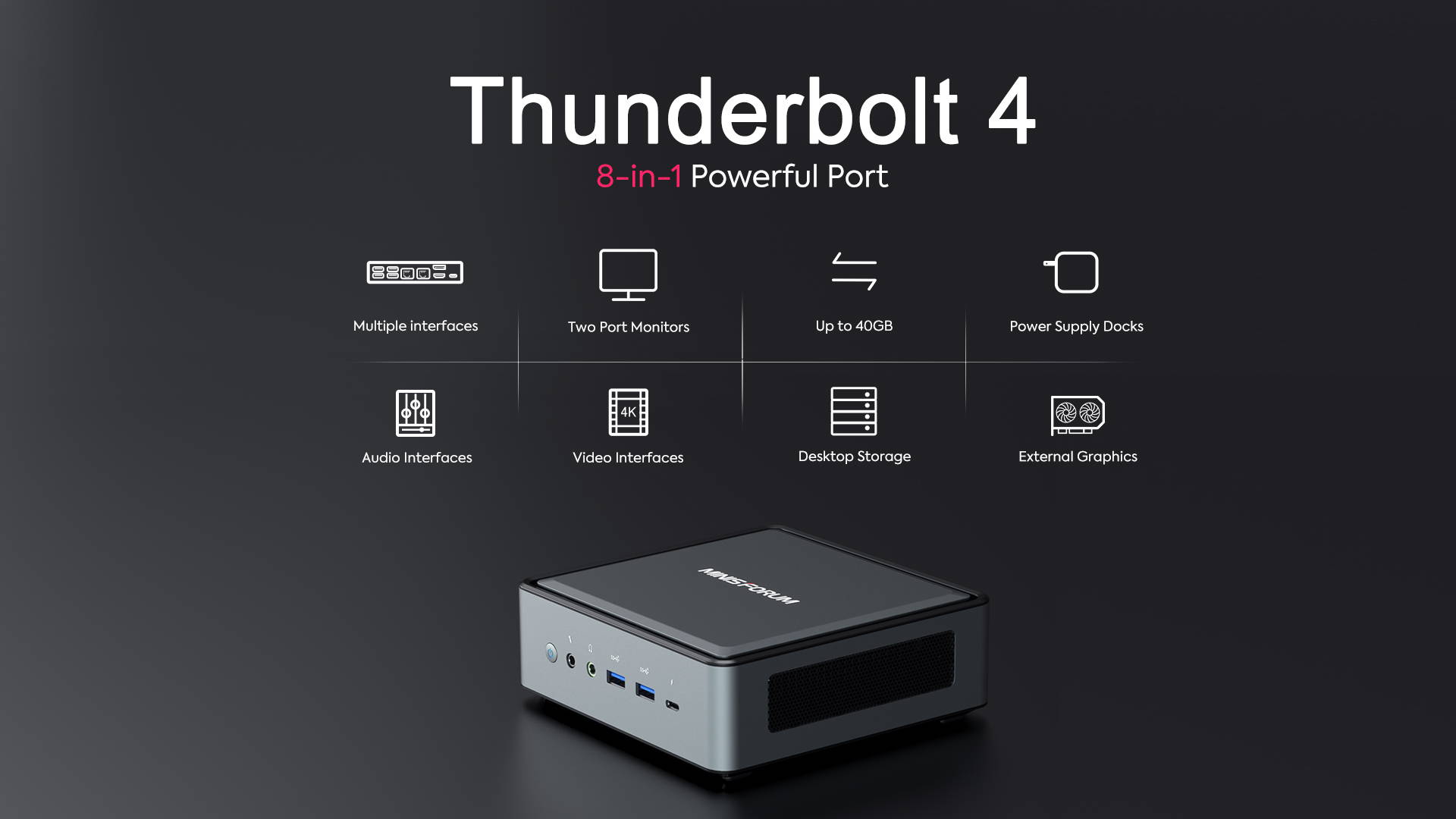 EliteMiniTL50 comes with a built-in 512GB NVME (PCIe) SSD (up to 2TB), two 2.5" HDD (SATA 3.0 6.0Gb/s) slots are available to increase the capacity significantly and ensure more storage capacity, lower latency, and quicker responsiveness in your workflow. Also, simple motherboard design allows you to gain access to the internals to upgrade your storage In just a few steps.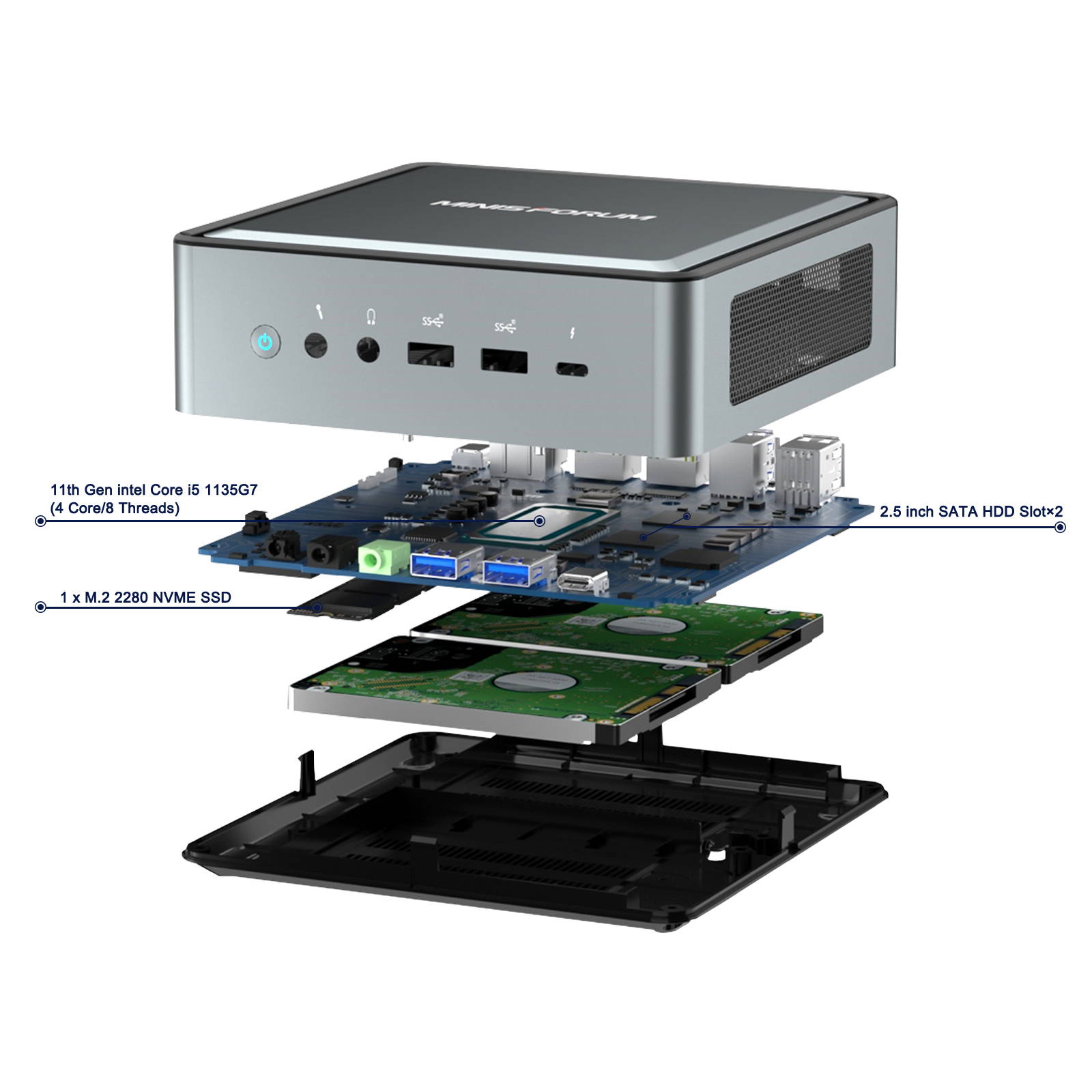 Minisforum EliteMini TL50
Intel® Core™ i5-1135G7 Processor, 4 Cores/8 Threads
(8M Cache, up to 4.20 GHz)
Intel® Iris® Xe Graphics (Graphics Frequency 1.30 GHz)
2×2.5 inch SATA HDD Slot (SATA 3.0 6.0Gb/s)
M.2 2230 WIFI Support (Wi-Fi 6,BlueTooth 5.1)
① HDMI (4K@60Hz)
② DisplayPort(8K@60Hz)
③ Thunderbolt 4 interface(8K@60Hz , In Front)
HDMI , DisplayPort , 3.5mm Audio Jack(Green)
2 * RJ45 2.5 Gigabit Ethernet Port
2 *USB 2.0 Port(Left Side Of The Back)
4 *USB 3.0 Port(Gen1)
1 * HDMI (4K@60Hz)
1 * DisplayPort(8K@60Hz)
1 * Thunderbolt 4 interface(8K@60Hz , In Front)
1 * 3.5mm Audio Jack(Green)
1 * Clear CMOS
DC 19V/3.42A (Adapter Included) , via USB-C(Power Port)
Consumes Power : 64.98W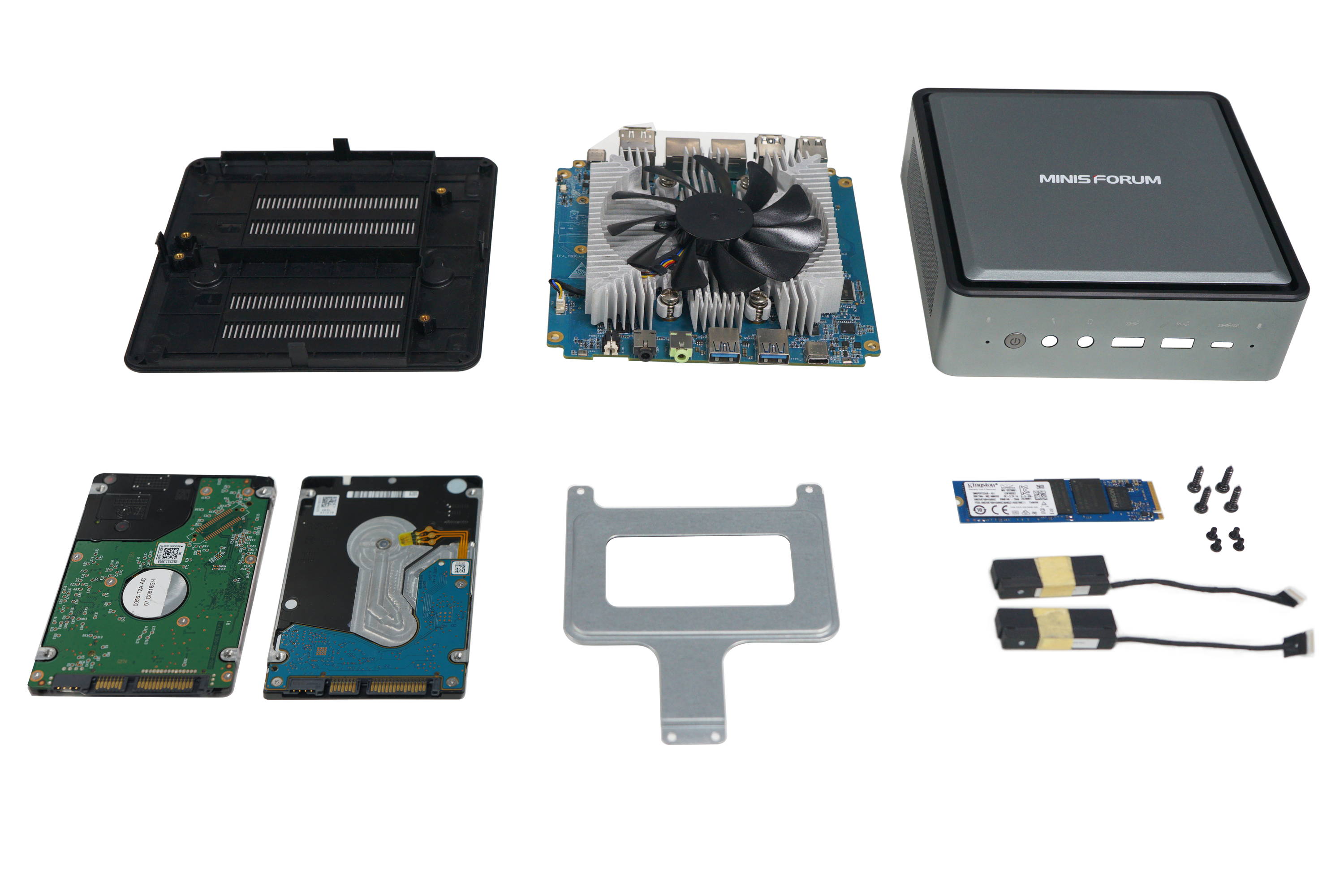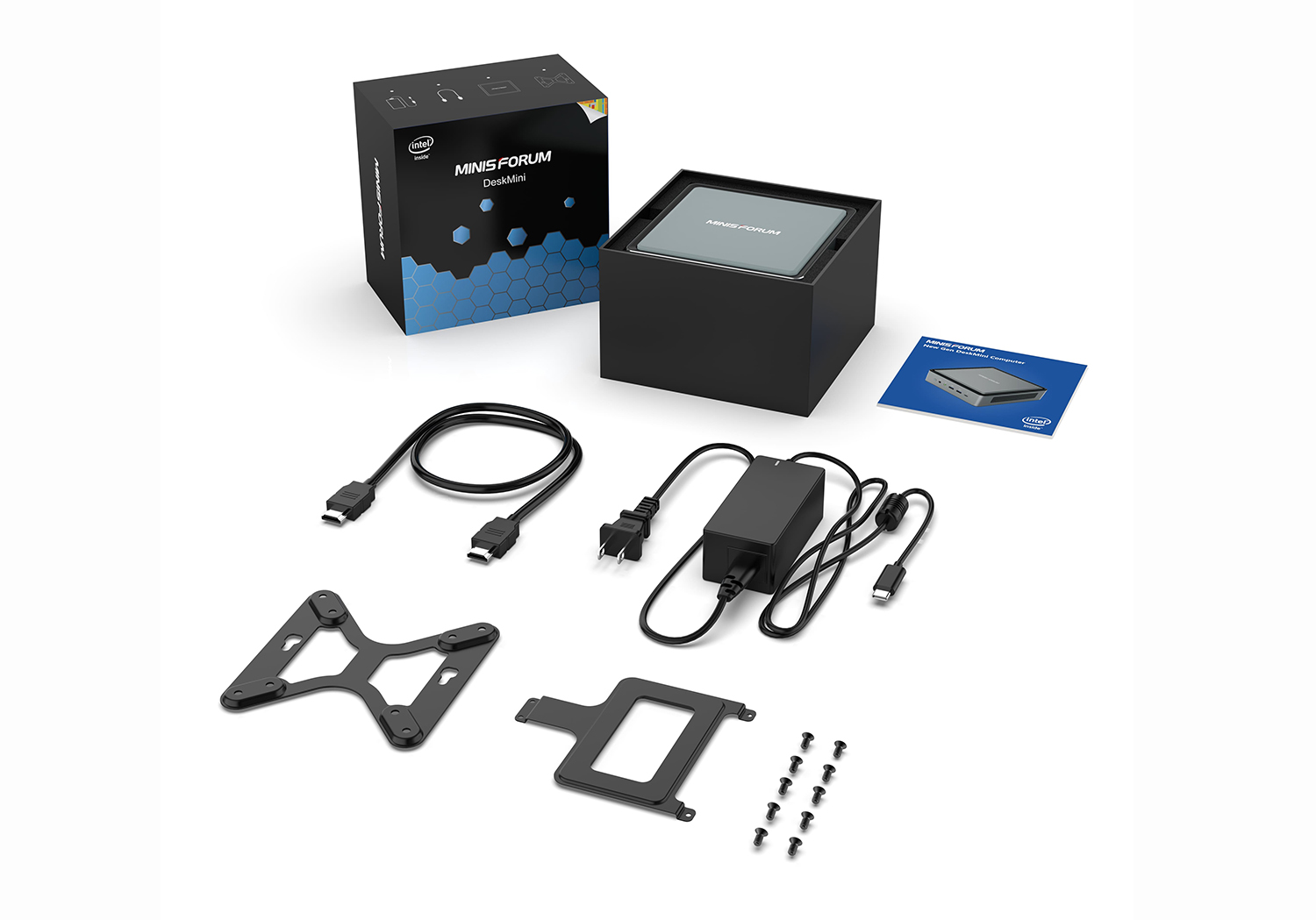 ---