UM780 XTX-The Ultimate All-in-One Interface
MINI host as the first in the computer enthusiast circle prevalent products, now there are more and more ordinary consumers choose to buy it to replace the home of the big host, after all, MINI hosts relative to the traditional big host, both well-made, compact, but also strong performance.And now that the market is so competitive, the products are getting more and more anticlimactic.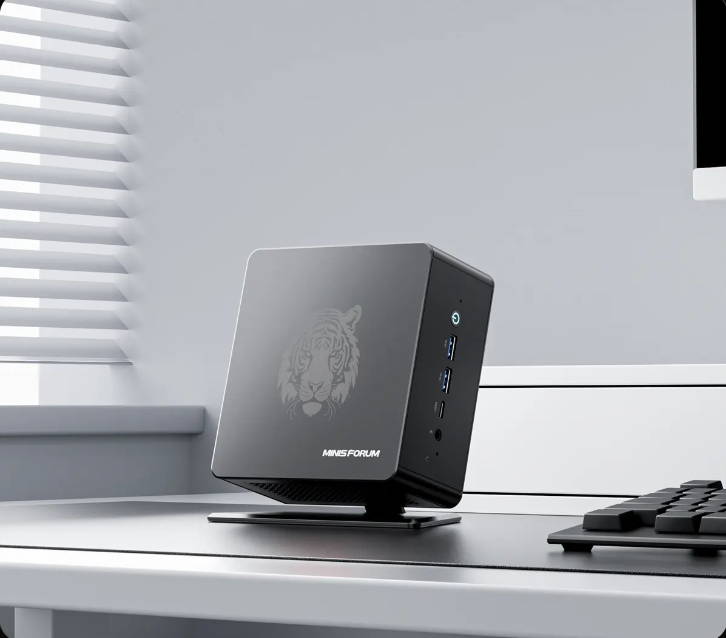 MINISFORUM's new UM 780XTX, with its newly upgraded interface, means that it can unlock more ways to play and connect more peripheral devices.
So what exactly will the experience bring?
Firstly, let's take a look at the overall interface layout: the front panel of the fuselage is equipped with a reset hole, audio jack, USB4, two USB-A3.2 Gen2 and power switch in that order.
The back of the fuselage, in turn, is equipped with two USB-A3.2 Gen2, DP, USB4, Ouclink card slot, HDMI2.1, two 2.5G network port and power jack.
Front and rear dual full-featured USB4, both charging, video output, connecting external graphics card docking station, 2 network ports, HDMI and DP as one, and can be close to non-destructive connection to the external graphics card Ouclink, can be said to be [Grand Slam] interface design.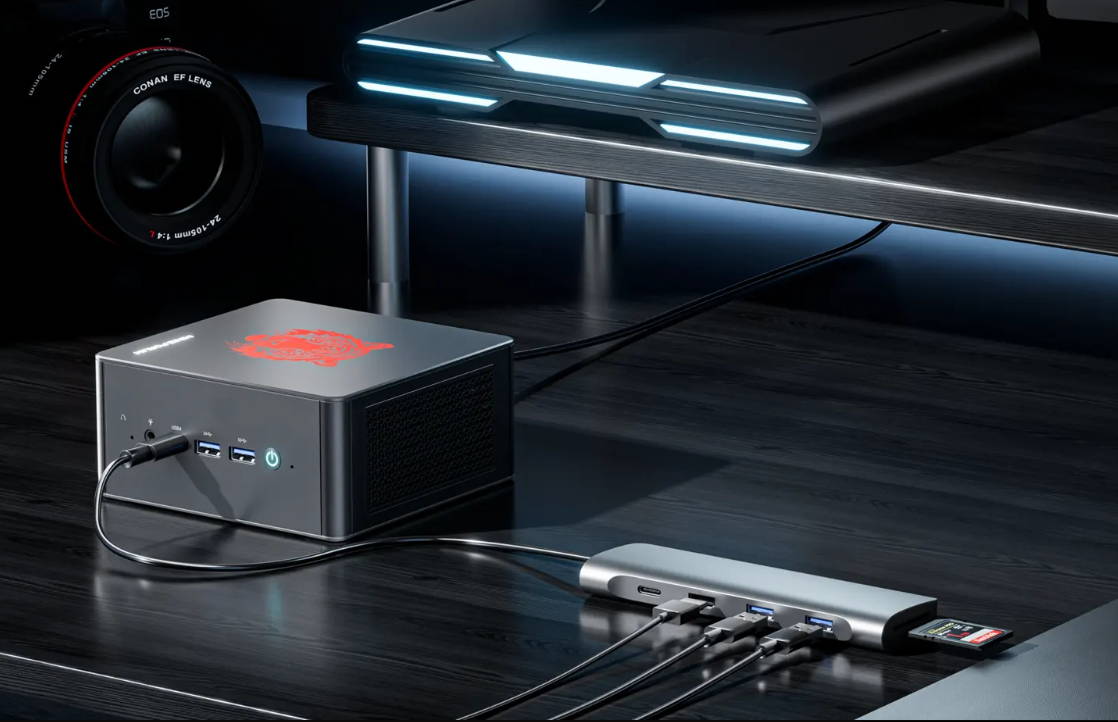 The first is the dual network port, which enables two functions, one is aggregation, the speed can directly soar to 2.5G + 2.5G = 5G, the network speed can bring the wonderful, we can all feel it! For example, if we watch a 4K or 8K video, we can pull the progress bar at will, and when we see an episode we don't like, we can skip it directly. But if the network speed is not fast enough, you can only hold back. Dual network port aggregation, fast speed, the joy of pulling the progress bar at will, no longer have to endure the pulling of the progress bar in a circle grumpy.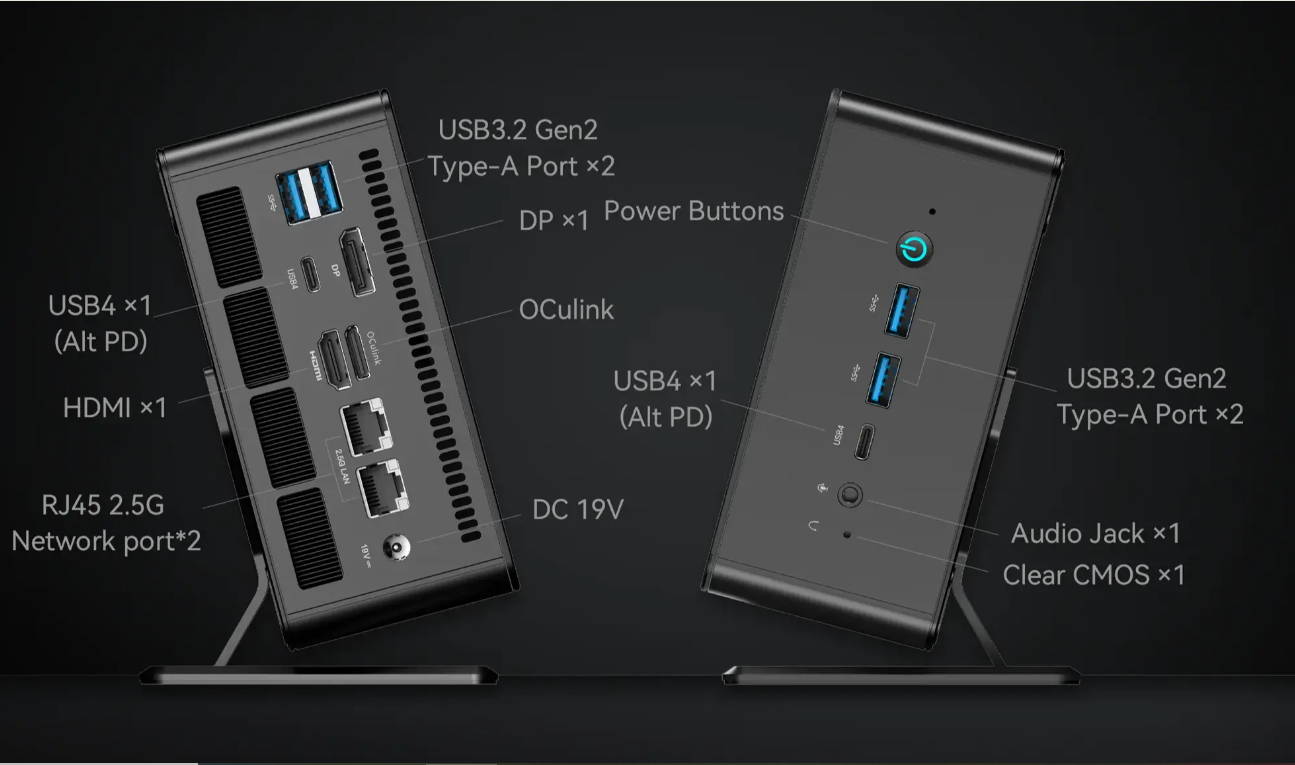 And there is another way to play the dual network port, is an interface connected to the intranet, one connected to the extranet, the intranet through the network cable faster, invariably improve office efficiency.
In addition, you can also achieve soft routing (Home Server) function, can be used as a router MINI host, a network port connected to the optical cat, a network port connected to the switch.
There is also the DP interface, like to play games partners in the choice of monitor, will prefer high brush, many high-brush monitor is only the DP interface to open the high refresh rate mode.
There are also front and rear USB4 interfaces. When my friends buy a MINI host home, they will choose to place it directly on the table. However, if too many wires are connected, the desktop will appear cluttered.So use USB4 as a power supply as well as a line of connectivity, interface a front and a back, so that finishing up the desktop line, it will be a lot easier, compulsive partners gospel!It can make the desktop look cleaner.
Many friends also frequently use external hard drives and USB flash drives, so two USB-A interfaces are placed on the front to make them easier to plug in and out.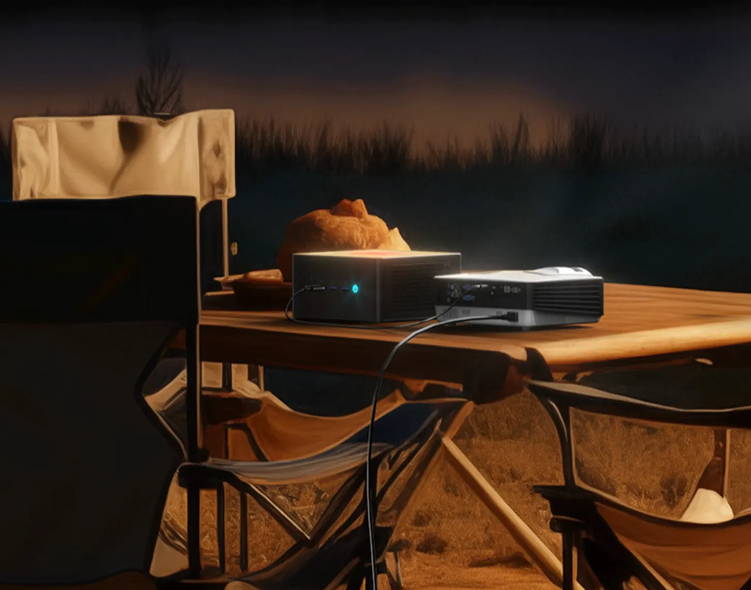 MINI host body is small, bring convenience, beauty, convenience, many partners will be worried about the performance of the big host can not be achieved, this concern is not necessary, technology is continuous progress, interface, performance are constantly upgrading, but also take into account the use of more users' feelings, the future will only have a more perfect MINI host appeared.
The UM 780XTX, MINISFORUM's flagship machine for the second half of 2023, brings interface upgrades that can provide veteran gamers with a lot to play with, as well as allow lesser gamers to increase their productivity and enhance their entertainment experience.
---