MKB i83: Best Keyboard Experience Ever?
When we talk about MINI hosts, many consumers will immediately associate it with MINISFORUM, and in fact, MINISFORUM has indeed been focusing on the MINI host industry for many years, with a deep accumulation of branding, professionalism and marketing, and is synonymous with MINI hosts in the minds of many consumers.
Now MINISFORUM is taking an important step towards building a comprehensive desktop ecosystem: the launch of the MKB i83 mechanical keyboard means that MINISFORUM will bring a more complete desktop environment experience to more consumers.
How does the MKB i83 really perform? Let's find out!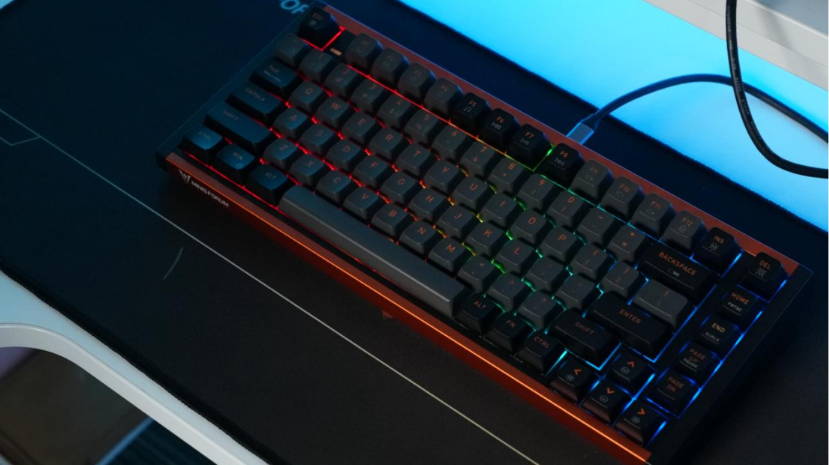 MINISFORUM developed the keyboard with the same intention as the MINI mainframe: experience, professionalism and quality.
The keyboard was designed with full consideration of: efficiency, appearance and usage feeling.
1. Connection:
When we have multiple displays on our desk, all we need is a MINI host and a MKB i83 keyboard. Tri-mode input creates the king of efficiency: it supports up to 5 devices to be connected at the same time, which makes multitasking such as editing text, checking information, watching movies, etc. a breeze.
Bluetooth (3.0 and 5.0) triple-channel: faster transmission, longer range, lower latency, and stronger anti-interference.
2.4G wireless (USB receiver): fast response, low latency, stable connection.

Wired TYPE-C can be connected
From the wired USB interface keyboard to the wireless Bluetooth technology, the development of the keyboard witnessed the progress of science and technology and the crystallization of human wisdom. Not only has it changed our way of life, but it also reflects our pursuit of efficiency and convenience, as well as influencing our way of thinking and aesthetic concepts.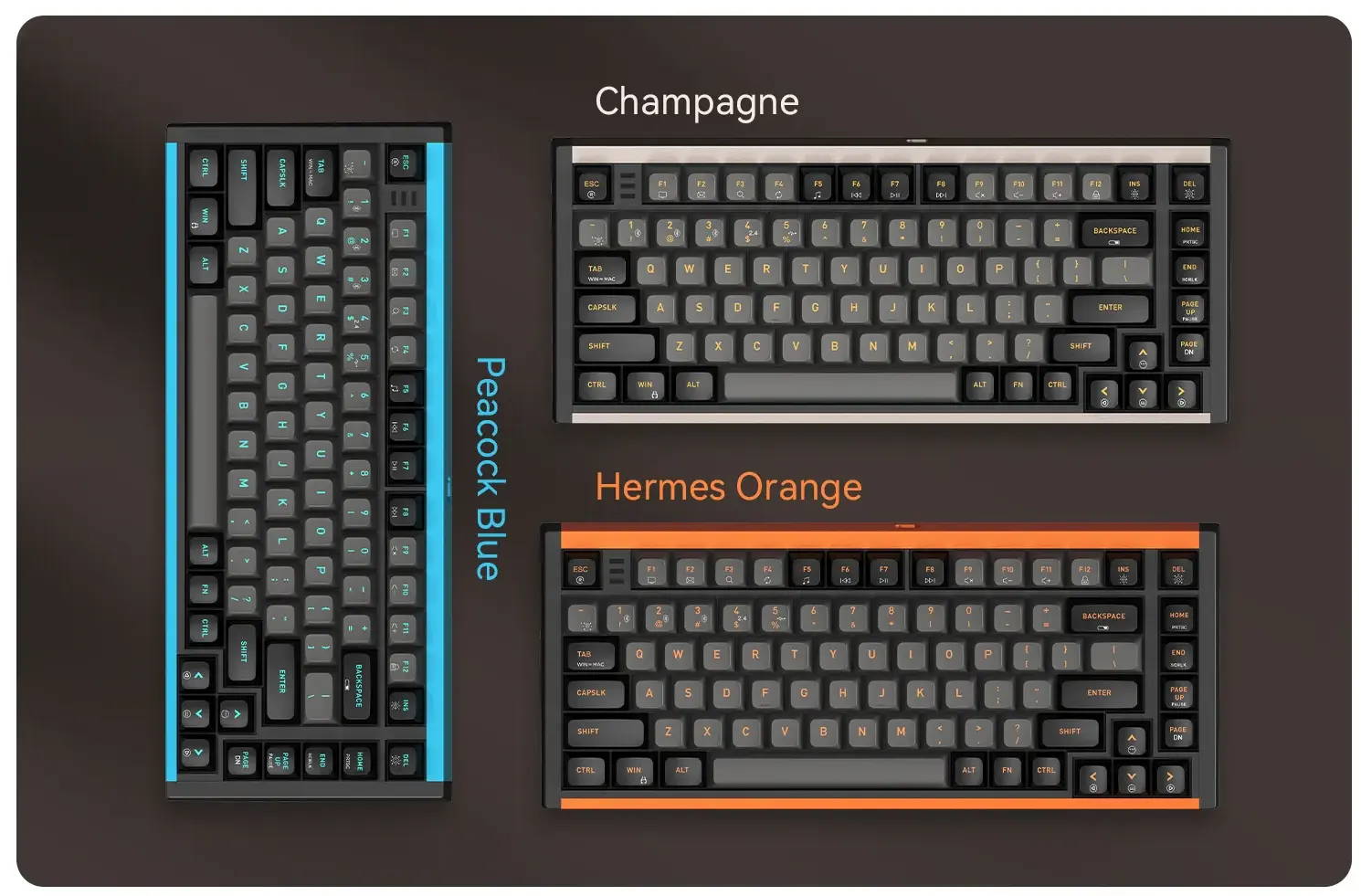 Keyboard as a tool we use every day, the appearance of perception and contact with the use of the same deserves attention.
MKB i83 keyboard overall keyboard body is anodized aluminum, refracting the beauty of texture through the aluminum extrusion process of metal forging into the body, the surface of the sandblasted anodized, rich in gloss, in order to ensure superior performance under the premise of the keyboard, but also increased the elegance of the temperament and calm texture, so that people can recognize at a glance high-quality and high-grade, but also can be a perfect fit for different styles of desks.
Champagne gold, Hermes orange, peacock blue, three colors of light and shadow flow, can also bring a brilliant color experience.
3.Construct:
Here's more about the shaft of this keyboard: mechanical shaft, trigger points made of brass metal material, elastic springs and careful contouring to maximize corrosion resistance and longevity.
If your work involves long hours with the keyboard, the MKB i83 brings you the endless joy of keystrokes, making work easier and more efficient.
The MKB i83 brings versatility to the forefront with its full Hot Swap Enabled, allowing users to effortlessly switch between various switches according to their preference, ensuring a fresh tactile experience with every switch.
The internal structure of the keyboard is implanted with sound-deadening sponge, which improves the feel of the keyboard and ensures consistency of use while reducing noise.
The fine PBT keycaps, with better abrasion resistance and oil resistance, can maintain a dry touch for a long time, ideal for long-term use, and the curvature of the keycaps has a moderate sense of wrapping, but also highly adapted to the contact surface of the fingers, the feel of the hand is very good, and more convenient to strike.
Support Full-key no conflict, to press any number of keys in any order to accurately achieve the desired function, and ergonomic design, in line with the collection of unnatural form, can reduce the fatigue of long-time entertainment and work.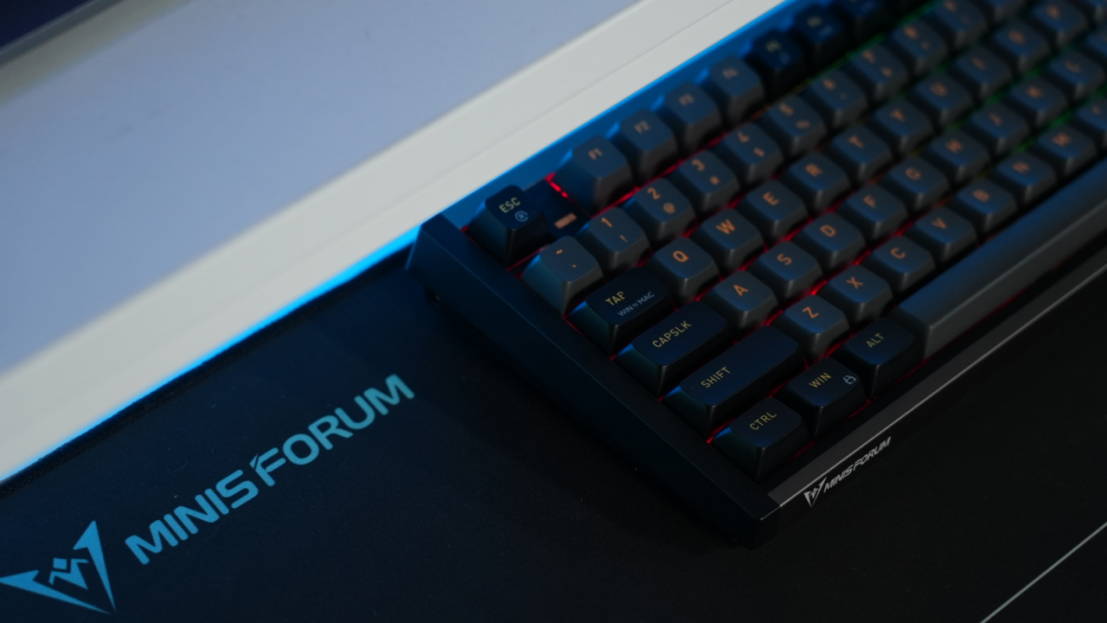 MKB i83 tri-mode wireless customizable keyboard supports RGB backlighting, using the design of the lower light position and high brightness beads, with PC positioning board, emits a very gorgeous light, with 18 kinds of colorful ambient sense light effects, and the lighting effect is soft and comfortable, tapping the keyboard will also produce interactive multi-color light effects, dynamic light effects transition smoothly and naturally, which is very enjoyable to watch.
In addition, this keyboard also has a combination of keys to adjust the light effect scheme, including light effect mode switching, light brightness adjustment, light color switching and dynamic light effect direction adjustment and other functions, so that we can customize different lighting effects according to their own preferences, play very rich.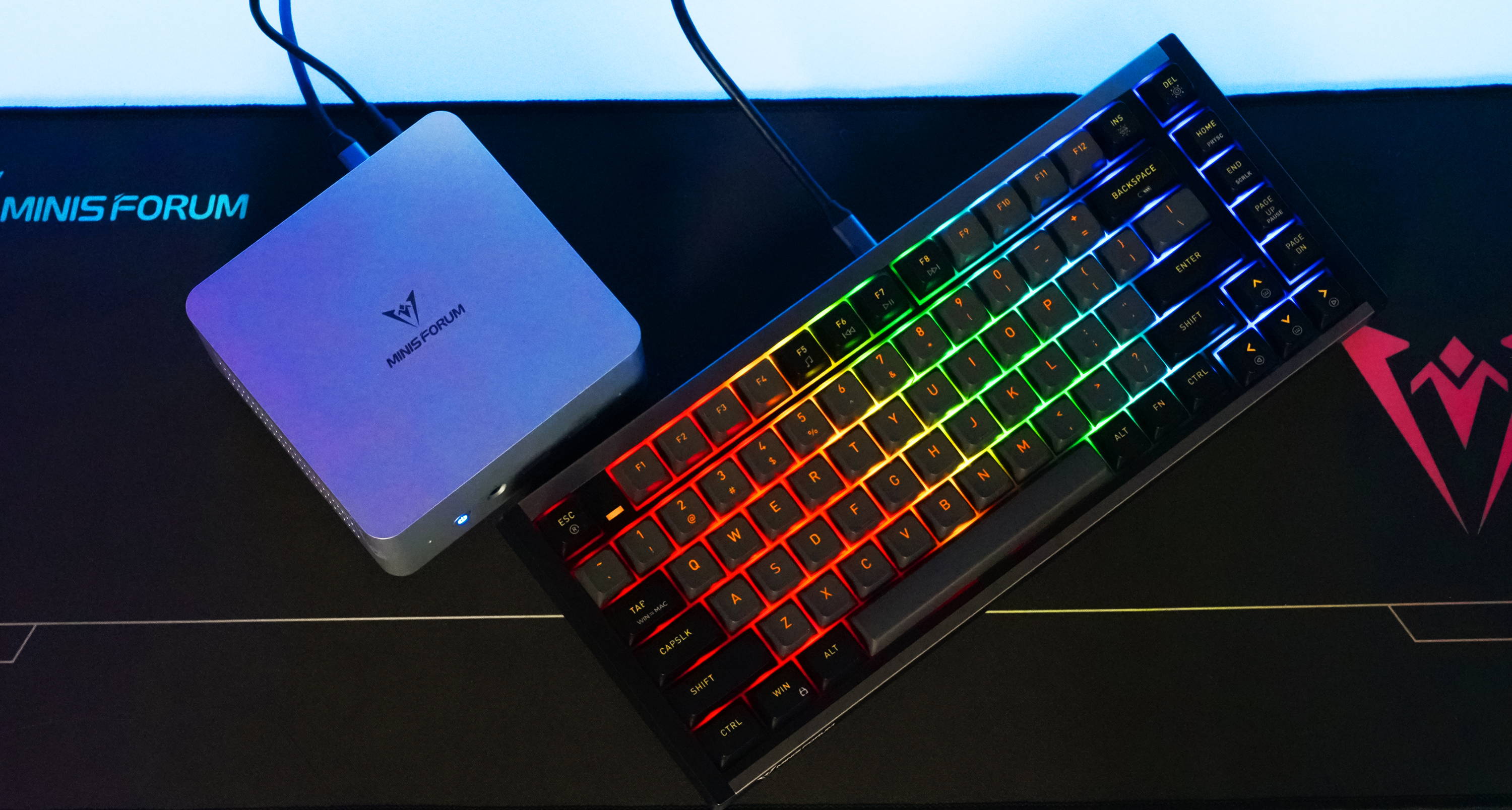 The MKB i83 3-mode wireless customizable keyboard has a built-in high-capacity battery, which allows you to know the power level at any time, with a long battery life that fully meets the needs of daily use. And with the display, it can let you know the remaining battery level more clearly so as not to delay the use. If the keyboard is low on power, you don't have to worry, because it supports USB-C port, you can use the keyboard while charging, which is very practical.
The MINISFORUM MKB i83 is the keyboard you've been waiting for, combining elegance, performance and versatility. It caters to gamers, professionals and anyone who needs exceptional peripherals.
---