Which 5900HX mini pc should you choose?
So far today, MINISFORUM has introduced 3 mini PCs with AMD Ryzen 9 5900HX processors, which are listed as EliteMini HX90 (launching in August 2021), Neptune HX90G (launching in September 2022), and Venus UM590 (launching this month).
What is the difference between them? Which one should I choose? Let's start with the CPU overview.
1. AMD Ryzen 9 5900HX Overview
AMD Ryzen 9 5900HX is a processor for large (gaming) laptops launched in January 2021. It is part of the Ryzen 9 lineup, using the Zen 3 (Cezanne) architecture with Socket FP6. Ryzen 9 5900HX packs 8 high-performance cores with a total of 16 threads, offering great headroom in both gaming and productivity applications. It is clocked at 3.3 (guaranteed base clock) to 4.6 GHz (Turbo), you can find 16 MB level 3 cache on the chip.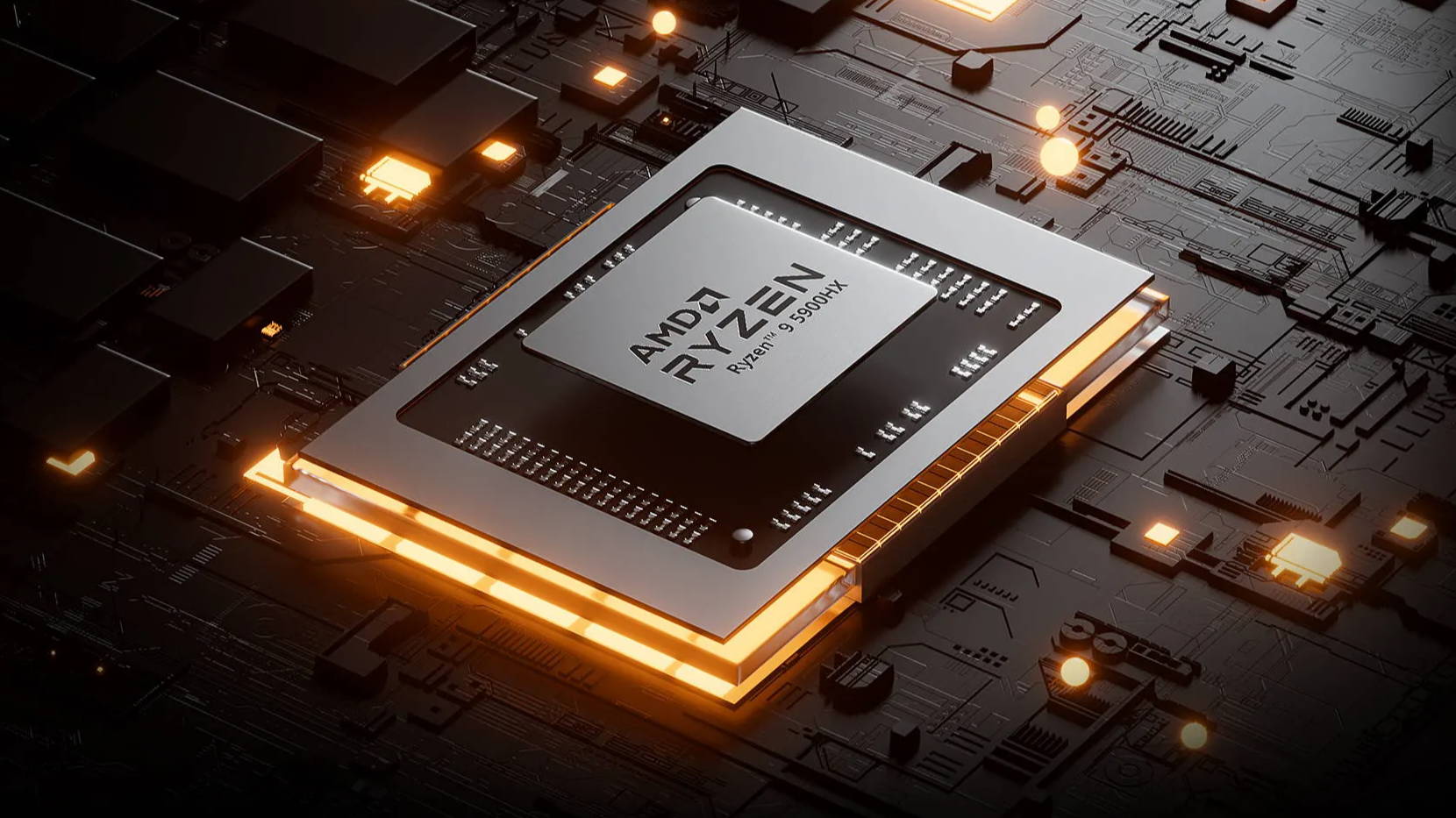 In addition, 5900HX supports DDR4-3200 memory with a dual-channel interface.The highest officially supported memory speed is 4266 MHz. The TDP of the APU is specified at 45 Watt (default).
Furthermore, this processor features the Radeon Vega 8 integrated graphics solution. Hardware virtualization is available on the Ryzen 9 5900HX, which greatly improves virtual machine performance.
2. HX90/HX90G/UM590 Hardware Comparison
Based on the HX90 design, the HX90G features a discrete GPU, while the UM590 is smaller in size. In other words, HX90G is much more powerful for gaming purpose and UM590 could save more spaces.
Below is a brief comparision sheet FYI, please refer to the product page for more infomation: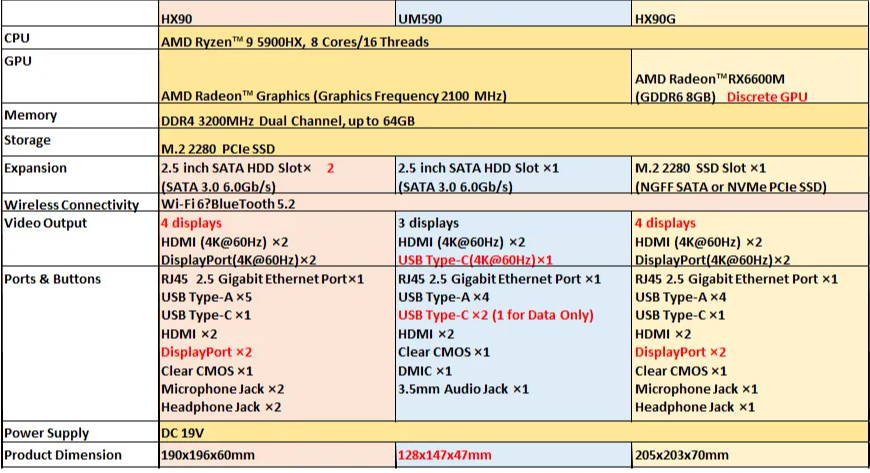 Note: Components including WIFI, Bluetooth or memory sticks may vary by vendor and subject to change.
3. HX90/HX90G/UM590 Price Comparison
Customers should consider both time and price factors when choosing the right PC. In terms of delivery, HX90 has ready stock. UM590 and HX90G are pre-orders and are expected to be shipped around December.
Note: Prices are subject to change due to availability and discounts.
Overall, if you're in a rush, go with the HX90 (Click). If you can wait, HX90G(Click) would be an ideal gaming kit if it is within your budget. Otherwise, consider the UM590(Click), tiny but tough.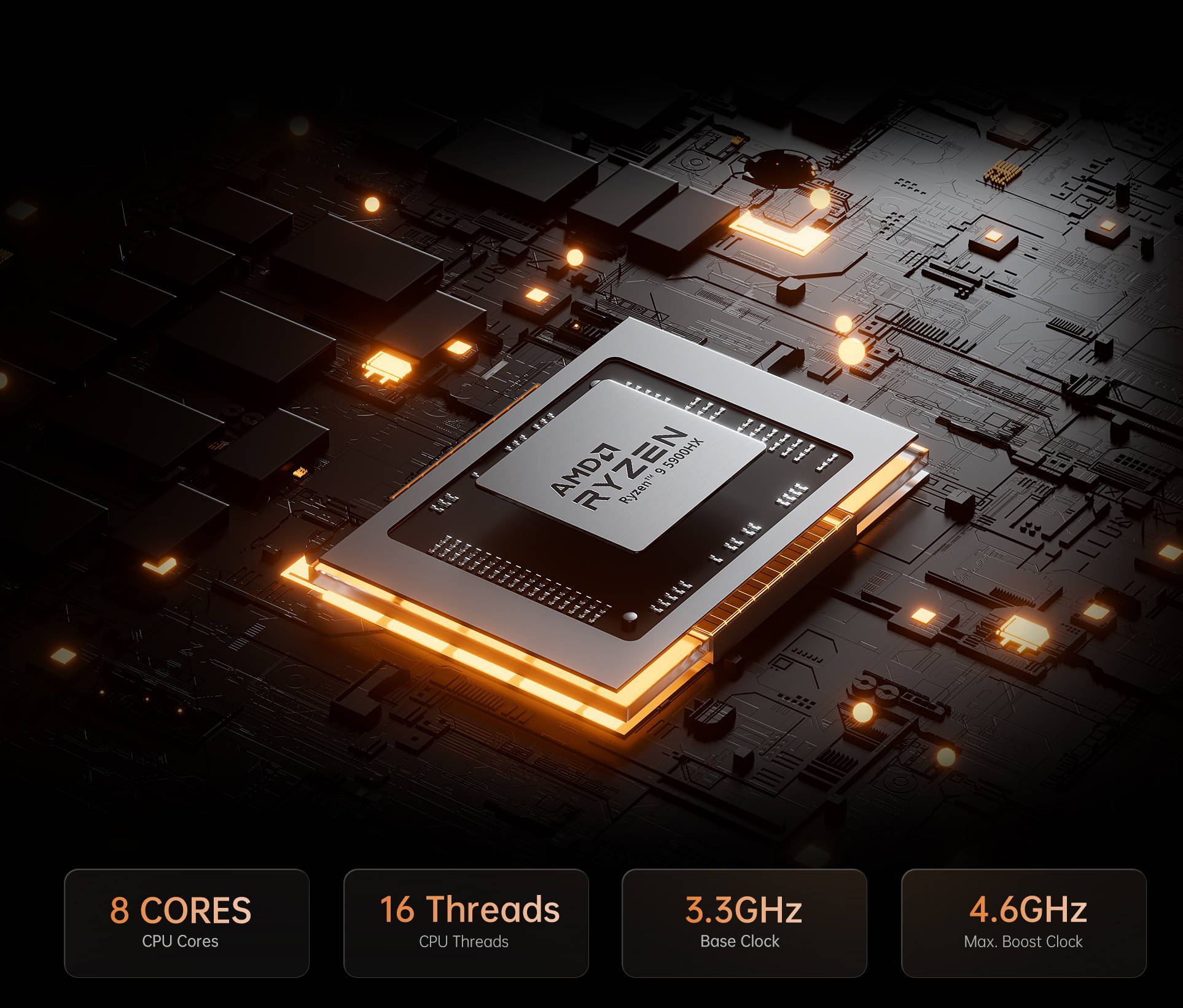 ---